This amazing kitty is nothing short of a miracle. He only has two hind legs but he can do anything just like any other cat.
Meet Able the wonder cat!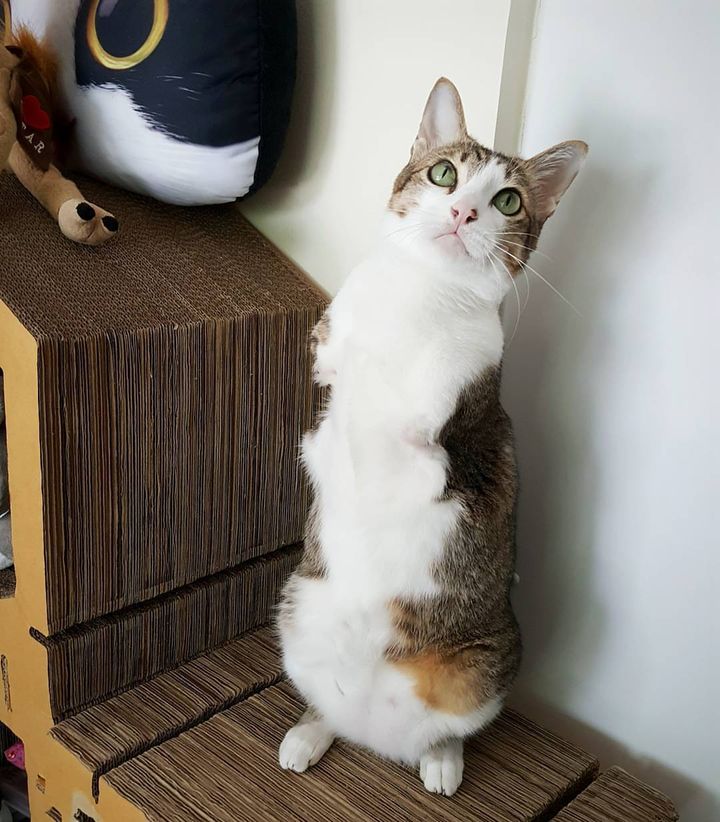 Able the cat has a pair of strong back legs that enable him to climb flights of stairs and hop around effortlessly like a T-Rex. You'd be amazed by just how well he can get around on two.